Gutters not only protect your house or business from water damage, but they can drastically change the entire look and improve the appearance of your home!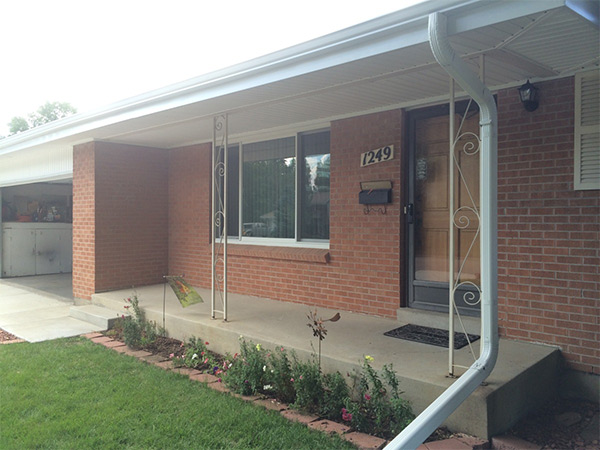 Here is a home that our crew did some work on, not only to fix water damaged areas, but also boosted curb appeal and value to the home. They not only replaced the gutters, they did some wood work to get rid of the mold and water damage that was effecting the structure; even in areas where the eye could not see. All of the fascia boards were then wrapped in aluminum/PVC coil. New vinyl soffit was also installed. This job took our team 3 days to complete all the work needed, but they did a fabulous job and this home looks beautiful!
The home was previously Dark brown. Our crew removed all the brown, and replaced it with White Gutters, White Soffit, and White Fascia at the owners request. We have a large selection of colors for you to choose from!
Great Work Crew! This house looks fantastic!