Offering 6″ Box-Style Gutters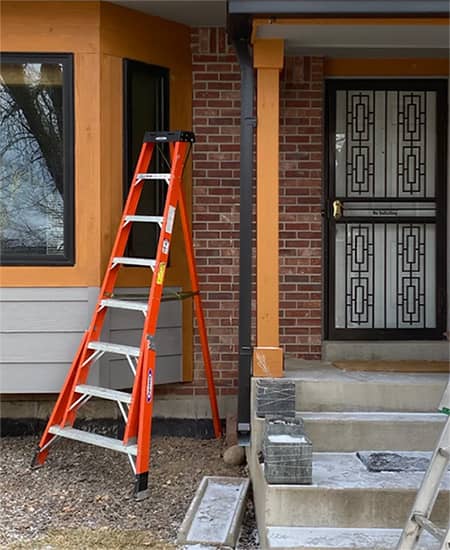 A Sleek & Stylish Gutter System
For customers who want their gutter system to make a strong style statement while efficiently channeling rainwater and melting snow away from a building, Mile High Gutter recommends 6″ box-style gutters. This innovative seamless gutter not only looks great, its size makes it able to transport more water than smaller, traditional-style gutters. (It can also move more debris along.) Six-inch box-style gutters have long been popular for commercial and industrial buildings, but more and more homeowners are choosing them because of their clean, modern look. These gutter systems are ideal for:
Homes and buildings that are contemporary in style.
Buildings with steeply pitched roofs (it can easily handle the water flow from them).
Buildings with metal or tile roofs.
Six-inch box-style gutters are available in aluminum and copper versions. Aluminum gutters are lightweight, rust-resistant, affordable and come in a wide range of colors, so it's easy to find one that will complement the appearance of your building's exterior. Copper gutters are heavy-duty and have a burnished "patina" appearance.
Contact Us Today for the Look You Want
Call Mile High Gutter at (303) 762-9841 or fill out the online form to schedule an appointment for a FREE estimate on 6″ box-style gutters that offer both style and exceptional function.