Reliable Gutter Repair for Homes & Businesses
We Help With Insurance Claims Too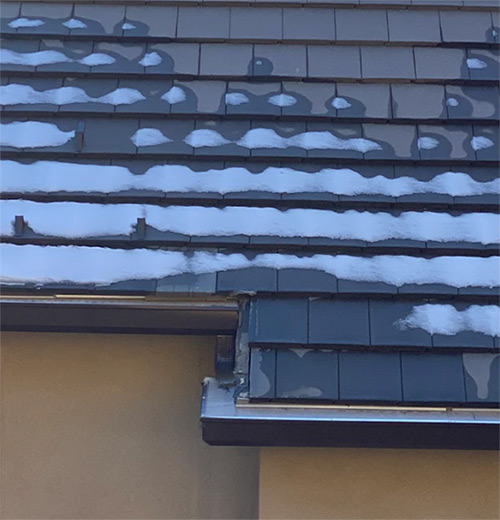 As a four-season city, Denver has many weather extremes, including occasional hailstorms. If the gutter system on your home or business has experienced hail damage, you can rely on Mile High Gutter for quality, reliable gutter repair.
We are well-aware of the damage that hail can do to your gutters. It can clog them, dent them and even damage them so they are no longer able to effectively channel water away from a building. We can thoroughly examine your gutter system in order to assess the damage, provide you with a free estimate for repairs and then let you decide how to proceed. If you handle your hail damage with an insurance claim, we can help with that too.
30+ Years of High-Quality Repairs
Since 1985, Mile High Gutter has provided residents of the Denver Metro area the gutter services they need. Whether you have aluminum, steel or copper gutters, we offer repair, installation and replacement services, all performed by expert technicians using the latest industry-approved tools. We know it's important for you to trust the contractor you work with. That's why we use only Mile High Gutter employees to handle repairs – not subcontractors. And, as a local company:
We know the weather patterns of our area (and the effects they can have on gutters).
We adhere to all local and state requirements.
We can repair your gutters so that they can stay strong and durable for years to come. And when it's time for your gutters to be replaced, all gutters installed by Mile High Gutter have a three-year workmanship warranty. In addition, all aluminum gutters have a 40-year material warranty, and steel gutters have anywhere from a 20- to a 40-year material warranty.
Contact Mile High Gutters Today!
Call (303) 762-9841 or fill out the online form for a gutter repair estimate. We will contact you 24 to 48 hours after receiving your request.