Residential Gutter Services
High-Quality Gutter Installation & Repair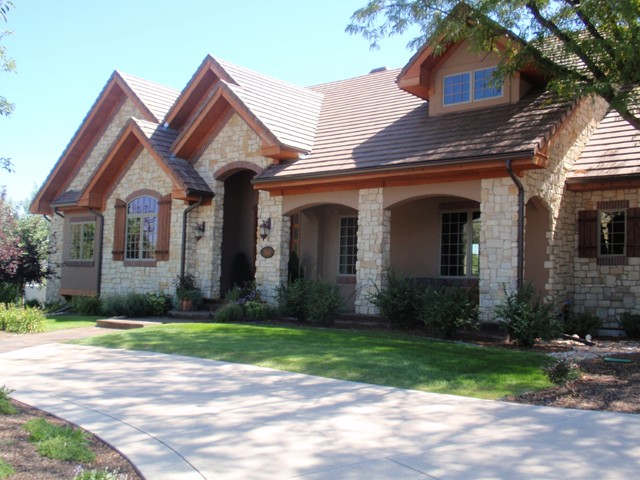 It's easy to overlook gutters but you shouldn't: they serve a vital function for your roof. Without properly functioning gutters, you may suffer water damage to your roof, foundation or even in your interior walls. You may not be aware of the need for gutter repair – or a new gutter system – until the damage is already done. Fortunately, Mile High Gutter is here to help with a full range of residential gutter services. Give us a call today!
How to Tell Your Gutters Need Repairs
You can look for a few telltale indications that you need gutter repair. Some of the most noticeable signs include:
Sagging, drooping or uneven gutters. If your gutters sag or look uneven, they may pull away from the roof entirely, which makes it impossible for them to do their job.
Pooling water at the base of your home. If your home's foundation has pools of water around it during storms, you need gutter repair as soon as possible.
The professionals at Mile High Gutter can repair any gutter problems so that they funnel water away from your home like they're supposed to.
Other Services We Offer
We don't just do expert repairs. If your gutters are past their prime or too damaged to be repaired, our gutter services include new installation and replacement. We offer pre-painted aluminum, galvalume steel and copper gutters. You can choose the material, color and style that best fits your home's aesthetic. We can also clean your existing gutter system, removing debris so that it functions properly.
Contact Mile High Gutter Today!
Mile High Gutter is ready to serve you. To discuss any of our residential gutter services, call (303) 762-9841 or fill out the online form to schedule an appointment.