Protecting Your Home or Business From Water Damage
Residential & Commercial Gutter Services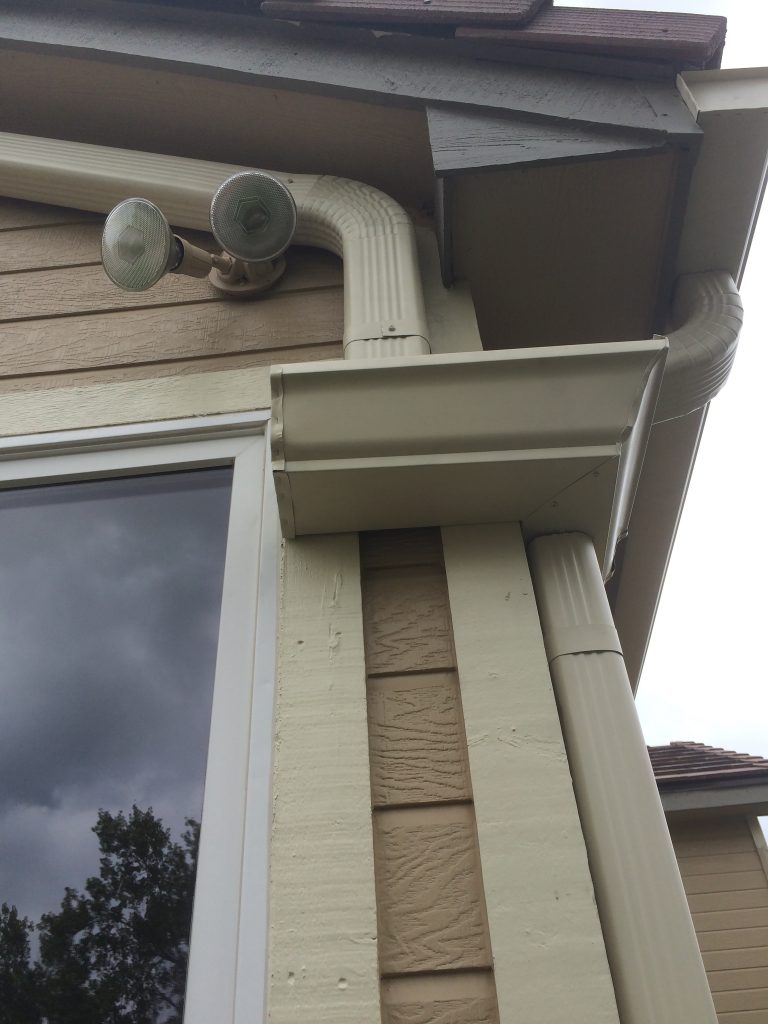 We live in a fast-paced, innovative world, and gutters are no exception! Today, there are an overwhelming number of new and improved gutter products that weren't on the market five to 10 years ago. As experts in our field, we consistently stay on top of industry trends, ensuring that our vast knowledge benefits you and your home or business. You can have confidence that the highly trained staff of Mile High Gutter will install the gutters that are the very best fit for your needs.
The purpose of a gutter system is to collect the water as it runs off the roof, and then safely transport it away from the structure. This protects the interior and exterior of a structure – including its foundation – from water damage. We firmly believe something that is functional can be beautiful too. You will be pleasantly surprised by the difference shiny new gutters can make to your home's overall curb appeal! Among the options available to you:
Aluminum Pre-Painted – 5" & 6"
Galvalume Steel Pre-Painted – 5" & 6"
Box Gutter – 6″ & 7″
Copper – 5" & 6"
Commercial Gutter – 7" 
Half-Round Gutter – An elegant architectural option that comes in 5″ & 6" copper or galvanized metal
Downspouts & Gutter Guard Solutions
We offer downspouts in steel, aluminum and copper. Residential downspouts come in 2" x 3" or 3" x 4" sizes. Commercial downspouts are 4″ x 5″. Note: larger downspouts do not clog up or freeze as easily as more narrow options.
Another of our gutter services is the installation of Leaf Relief™, a gutter guard solution that's perfect for Colorado! Its patented design allows water to flow freely through gutters, while simultaneously lifting leaves, twigs, needles and other debris away from gutters. Leaf Relief has proven 100% effective in independent testing. We also offer Leaf Blaster Pro & Small hole step down leaf screens.
Contact Mile High Gutter Today!
For any of our gutter services, including the installation of the latest gutter systems, call us at (303) 762-9841 or fill out the online form to schedule an appointment.